Since moving to Egypt people keep asking me the same question.
"Why?"
It's a troublesome topic, largely because of my inability to express my reasoning in a tangible fashion. I can't say:
"I moved here on a feeling."
As that makes my actions sound impulsive, which they weren't.
My standard reply is usually lifted from a template::
"I studied Ancient philosophy and I want to learn Arabic… I'm a writer and I want to be in a country that's in flux – politically and culturally."
All of the above are true, of course. However, I wouldn't say that they were the sole reasons. Perhaps, I don't even know -- perhaps I came here to find out.
I travelled around the country in October. Arriving in Cairo, I immediately used the cheapest means possible (bus/ micro bus/ tuk-tuk ) to get to Abu Simbel. Through this I was able to see both the natural and cultural landscape of Egypt -- the rich and diverse societies that lay along the banks of the Nile. Each of which have different views and opinions on what it is to be an Egyptian.
For me the trip was crucial. From a media perspective the geopolitical placement of Egypt is precarious. Where in 'world news' terms does the country fit? Is it part of the Middle East? Or is it part of Africa?
In Cairo, I'm part of the Middle East; everything that I experience is deeply rooted in Arab tradition. The rhythm, images and scent of the city are uniquely Arab, and majority of its inhabitants (but not all, of course) define themselves as such. However the country is vast, and the further south you venture the closer you feel to Africa proper.
Slowly, I became detached from the capital's mighty roar.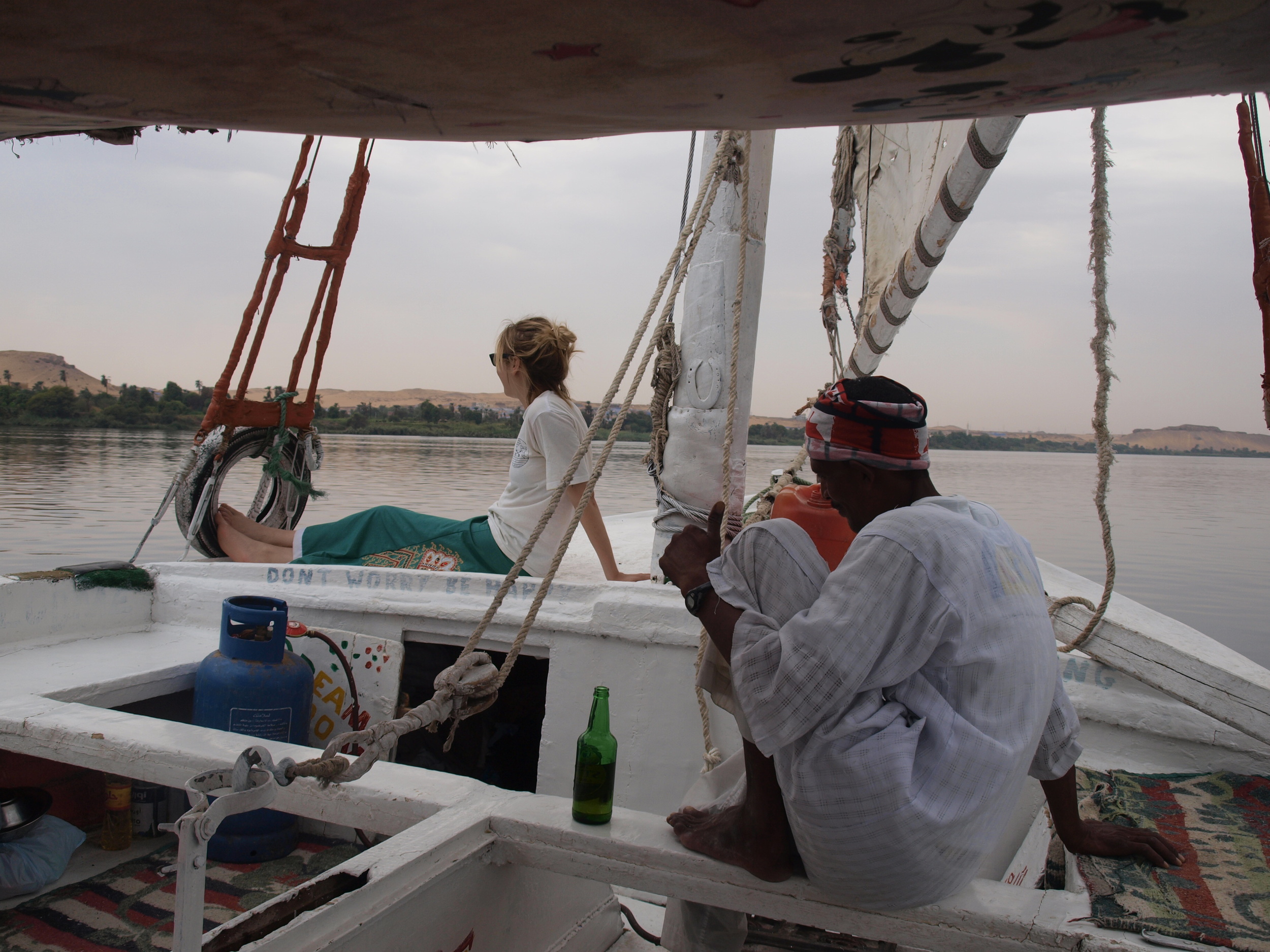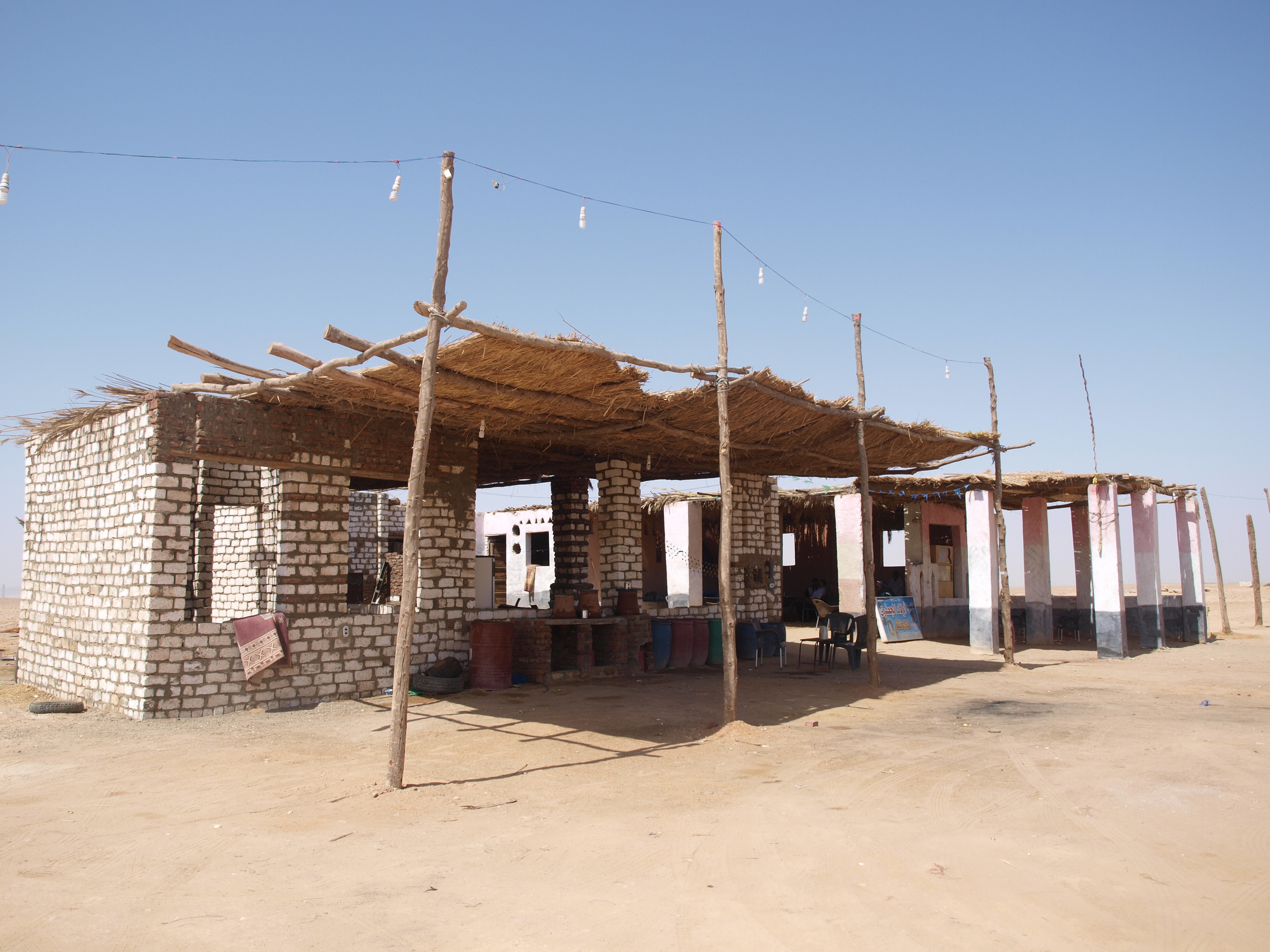 Here, the concerns of the people are different; Upper Egypt thrives off farming and tourism. Egypt's tourist industry is still – desperately -- recovering from the revolution and Upper Egypt has suffered gravely. I appreciated having the heritage and the attractions to myself, but I could sense the despair, and see the once profitable businesses crumbling into disrepair.
Everyone I met here had a story about a better time in Egypt. A happy and profitable time. They would not discuss Cairo or Tahrir Square, that conflict was light years away.
During my stay in Aswan I had the opportunity to spend some time with a Nubian felucca captain and his family. Aswan has a famed Nubian village. It's a big hit with western travellers. The village is renowned for it's many pet crocodiles, and a bustling market. However, I stayed in a far less glamorised (but none the less gorgeous) township, further along the west bank toward Kom Umbu. Here the main topic of conversation remains the forced relocation of over 120,000 Nubians during the building of the Aswan Damn (1960 – 1976), as well as how easy it used to be to visit their families in Sudan.
Back in Cairo, I try to remember my time in the most 'Upper' of Upper Egypt, although it seems a distant land.
It's easy -- especially outside of the country, with only the media to guide us -- to see Egypt *just* as Cairo, a city state surrounded by Ancient Egyptian temples. Nothing can be further from the truth. As Egypt tentatively enters her post revolution years it is essential that the economic recovery and maintenance of Upper Egypt is stabilised. If not, the cultural gap between the two halves of the country will continue to expand, the result of which could be devastating.
Perhaps, that's one of the things I had to come here to find out.